---
HIGHLIGHTS
Quad-Stream AC2350
รองรับ MU-MIMO
รองรับ Beamforming+
1.4GHz Dual Core processor 
DETAILS
Spec
ความเร็ว: Quad-Stream AC2350 (600 + 1733 Mbps = 2.33 Gbps)

CPU: 1.4 GHz dual-core

พอร์ต: 5 Gigabit LAN, 2 USB 3.0, 1 eSATA

รองรับ Beamforming+

รองรับ ReadySHARE

รองรับ DLNA

รองรับ MU-MIMO
จุดเด่น
ทำงาน 4 สตรีมพร้อมกัน ทำให้ได้ความเร็วสูงมาก

มี Dynamic QoS ที่ปรับการทำงานได้เอง ระบบจะรู้ว่าแต่ละแอปต้องการแบรนด์วิดท์มากขนาดไหน รู้ว่าอุปกรณ์ไหนที่ควรได้รับความสนใจ รู้ว่ารูปแบบวิดีโอเป็นอย่างไร แล้วปรับแต่งให้เหมาะสม พร้อมปรับปรุงอัตโนมัติจาก Cloud

มี ReadySHARE Vault ซอฟต์แวร์แบ็คอัปอัตโนมัติลงฮาร์ตดิกส์ที่เสียบกับเราเตอร์

กำลังส่งสูง เหมาะสำหรับบ้านขนาดใหญ่

มีพอร์ต eSATA สำหรับเชื่อมต่อฮาร์ดดิสก์ความเร็วสูง
Feature
1) One of the Best Hardware for One of the Best Performance
High skill requires high performance and reliable connectivity. Maximize your network speeds up to 2.35Gbps. Reach faster speeds and faster processing with a 1.4GHz Processor and never feel a sluggish connection again.
2) 100% Bandwidth to Gaming
Compete with other gamers. Dynamic Quality of Service (QoS) intelligently prioritizes gaming when you need it most.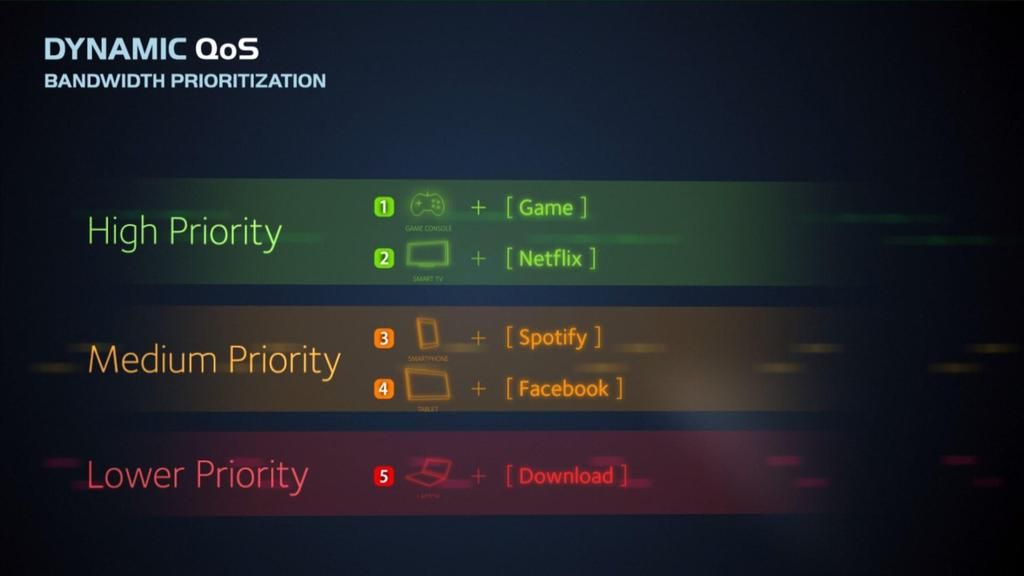 3) MU-MIMO Support
Using Multi-User MIMO technology, NETGEAR routers can stream data to multiple devices simultaneously. With MU-MIMO, your WiFi network can deliver faster throughput to every MU-MIMO connected device. That's faster downloads and smoother streaming for your devices.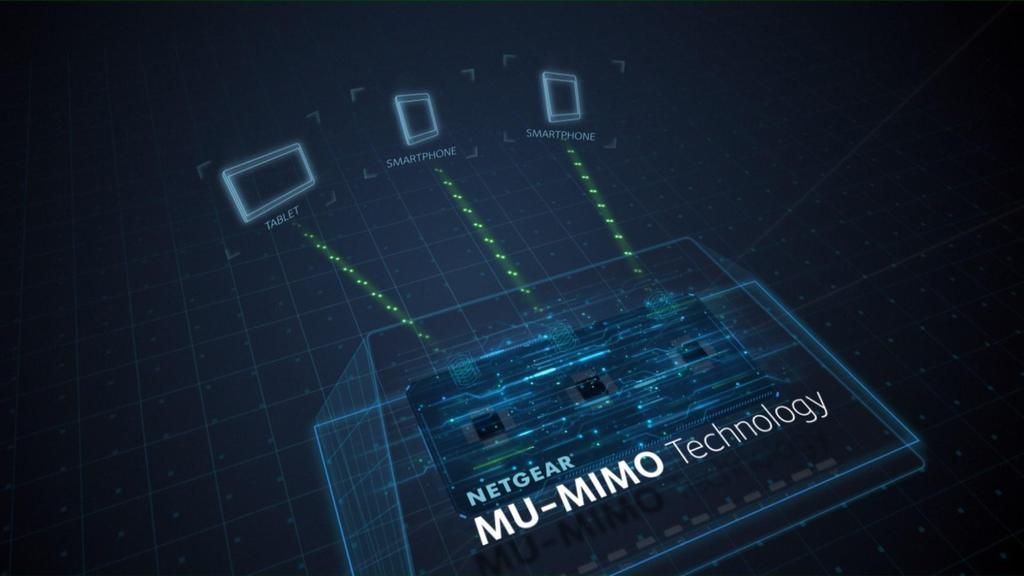 4) Ultimate Range
Gaming systems in different rooms? Reach every corner of your house with 4 high performance external antennas and Beamforming+ technology.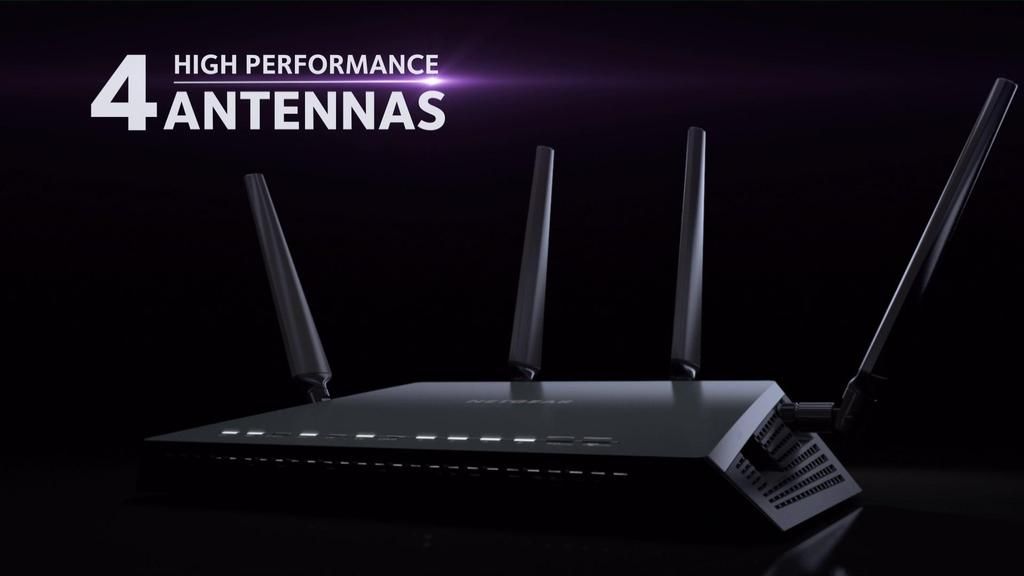 5) Stay Wired in with 4 Gigabit LAN Ports
Keep your mind at ease and in the game with 4 Gigabit LAN Ports. Connect all your consoles and PC for reliable, top tier networking performance.
6) Mobile Support
Defend your title from any room in your home. Nighthawk X4's Quad-Stream X4 Architecture dramatically increases WiFi range and connectivity for mobile devices.
Compare Netgear
---
Share this Product
---
More from this collection